commercial premises on time
rental
Shortly after the war, Maria Kuchenbuch made the decision in 1949 to apply for the reconstruction of the house at Altenberger Str. 23 not only for living space, but also for commercial space on the first and second floors.
This was benevolently approved by the city of Cologne, and so over time the house housed, in addition to the company Krücken on the ground floor, various retail shops, a tailor shop and also a forwarding agency.
To this day, the commercial properties continue to provide income in addition to the well-known trading activities.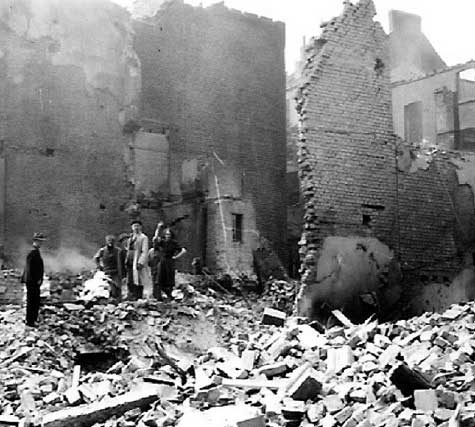 Then
At the end of the war Altenberger Straße was also completely destroyed.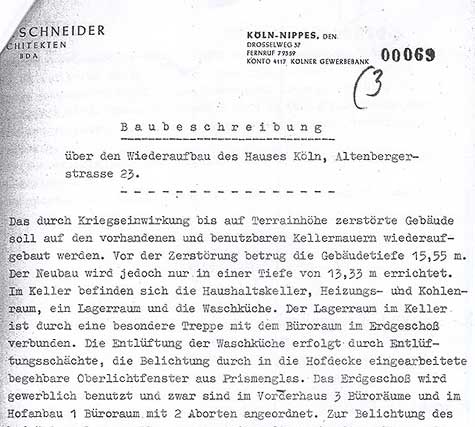 Reconstruction
Illustration of the building specifications for reconstruction after the end of the Second World War.
Now
Today's view of the headquarters at Altenberger Straße 23 in Cologne.